STEM
Increasing opportunities
Devon's future employees must have strong technical know-how and creative problem-solving skills to help us deliver affordable oil and natural gas in an environmentally and socially responsible way.
We believe investing in education can help us build the workforce we need to achieve our technology leadership goals and our vision for diversity, equity and inclusion (DEI). Our social investments are focused on building student capabilities in STEM (science, technology, engineering and math). We're particularly interested in increasing the representation of girls, minorities and rural communities in STEM fields. These groups are a growing part of the workforce whose talents will be needed to help fill the growing number of STEM-related jobs at Devon and in our industry.
As technology for our industry rapidly evolves and transforms our company, people with diverse backgrounds and new ways of looking at problems can help us innovate. We need technology solutions to drill and produce oil and gas efficiently, achieve our aggressive emissions reduction targets and improve safety. At the same time, we're committed to addressing racial and social inequality wherever it is found, and our investments in STEM education support progress in both of these important areas.

To direct our philanthropic investments to the most promising programs, Devon partners with qualified organizations that have a track record in STEM to identify community needs and solutions. Our partners include the Oklahoma City Public Schools Foundation and other nonprofits, as well as teachers and administrators from several school districts. Insights from our stakeholder conversations guide us to provide resources and materials and implement programs to empower groups that have been underserved in the past.

Expanding our STEM model

Devon has supported STEM education with grants to teachers and school programs, investments in STEM centers and contributions to STEM-focused programs for over a decade. We significantly enhanced our STEM capabilities in 2019 by convening local and national nonprofits, corporations and private foundations to develop a new STEM model.

One of our partners, the Cal Ripken, Sr. Foundation, has been a driving force in changing how students and families interact with STEM resources in schools and communities. The Ripken Foundation transforms outdated school rooms into state-of-the-art STEM resource spaces where STEM learning becomes increasingly integrated into children's education. Teachers receive training and STEM resources to inspire students and increase their understanding of basic circuitry, coding, robotics, engineering and more.

Our first STEM center was created in 2004 at Mark Twain Elementary School, Devon's long-time partner school in Oklahoma City. Recognizing that parent involvement helps determine student success, we further enhanced Twain's capabilities in 2021 by adding STEM camps where families work on STEM challenges together. Parents and students get hands-on experience with CAD (computer-aided design), welding, construction and math. Families can also access food banks and other social services at the camps, as well as get produce from a community garden planted in 2021. The program is so popular that there's a waiting list to join it.
Based on the success of the STEM model at Twain, we expanded STEM resources in other areas where we operate. In 2021, we opened 108 STEM centers in elementary schools in Oklahoma City; Douglas, Wyoming; Kingfisher, Oklahoma; and Cuero, Texas. We also piloted the first middle school STEM center where students from the feeder elementary school can continue their STEM learning. In Tulsa, Oklahoma, Devon honored legacy WPX Energy by installing 47 STEM centers – one in each elementary school in the city. In 2022, Devon was instrumental in installing the first Ripken STEM centers in North Dakota, one in Dickinson and one at Edwin Loe Elementary School in New Town, the first-ever Ripken STEM center on tribal land.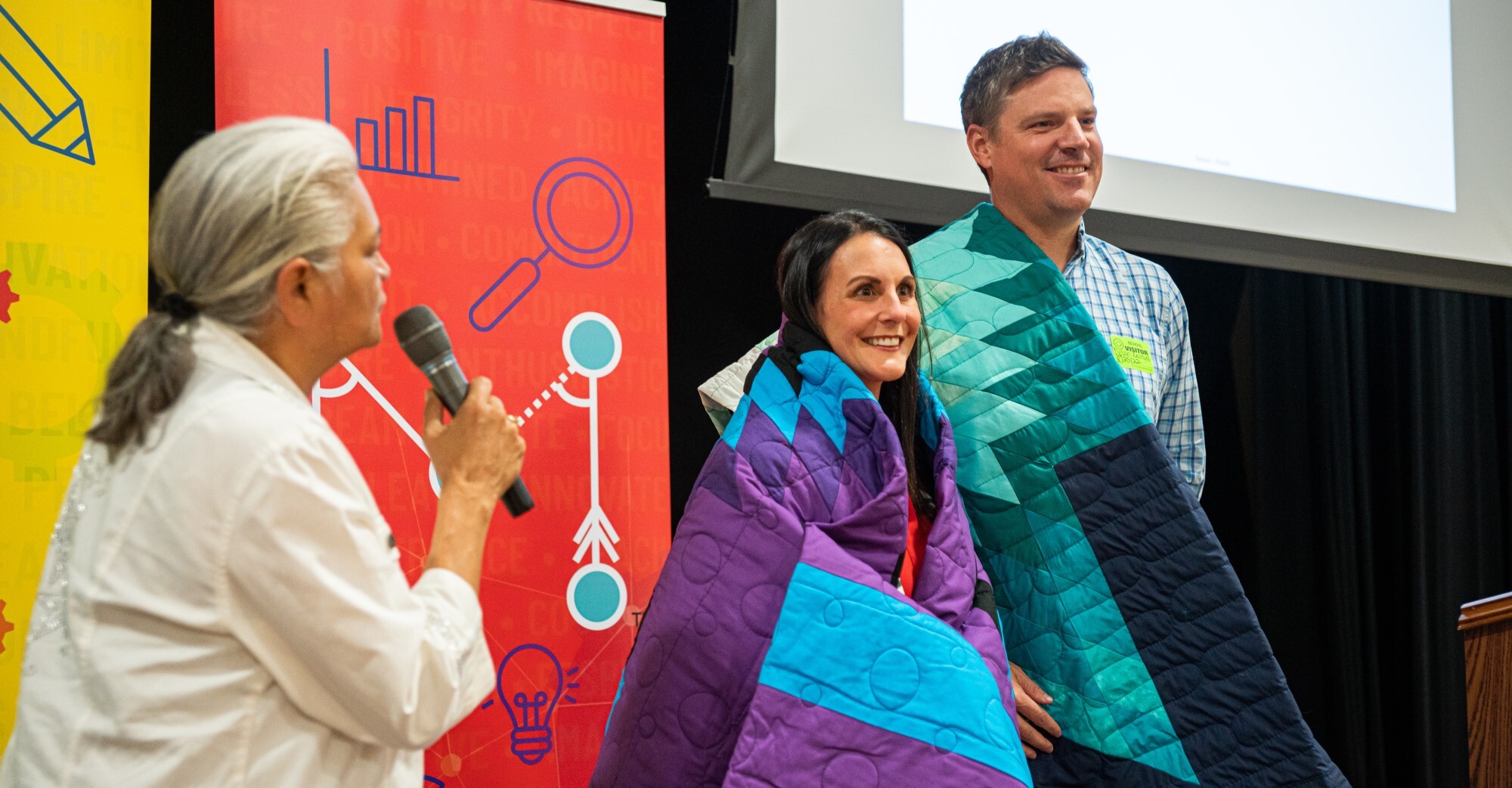 德文郡相连的两个我们的社区合作伙伴- the Permian Strategic Partnership (PSP) and the Ripken Foundation — which resulted in the PSP approving a plan to add a fully equipped STEM center in 134 Permian Basin elementary schools.
---
Community STEM programs
Devon collaborates with schools and community organizations to enhance access to STEM education. We support innovative STEM programs, especially when they highlight local culture and opportunities to inspire young people to pursue STEM subjects.

Ripken STEM Grant
Our signature STEM program has made more than $1 million in grants to educators in our U.S. operating areas in the past eight years. In the Oklahoma City area, Devon's STEM investments improved access to educational opportunities for more than 88,000 K-12 students. In addition, more than 30 Devon grant programs have enabled Oklahoma teachers to enhance their instructional time with students.
STEM Lesson Challenge
The Cal Ripken, Sr. Foundation and Devon challenged educators and STEM mentors to create and submit original STEM lessons using any of the tools in the Ripken STEM Center. The challenge awards selected winners with a piece of the $5,000 prize pool. In addition to utilizing the tools, lessons were reviewed for content and creativity and had to follow the Next Generation Science Standards. New lessons built through the program will be available to all Ripken Centers across the country.